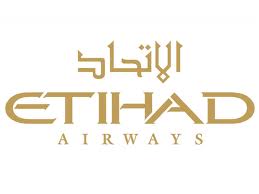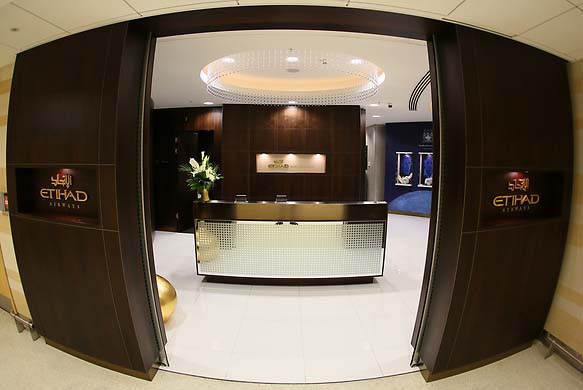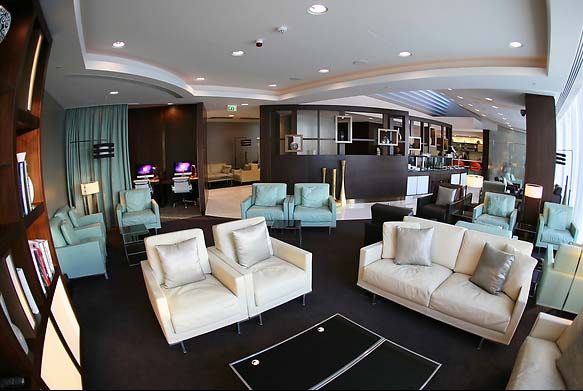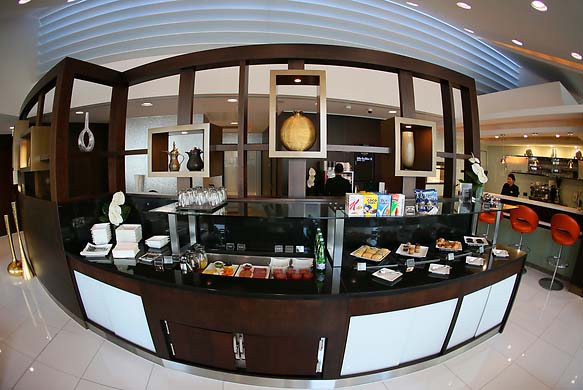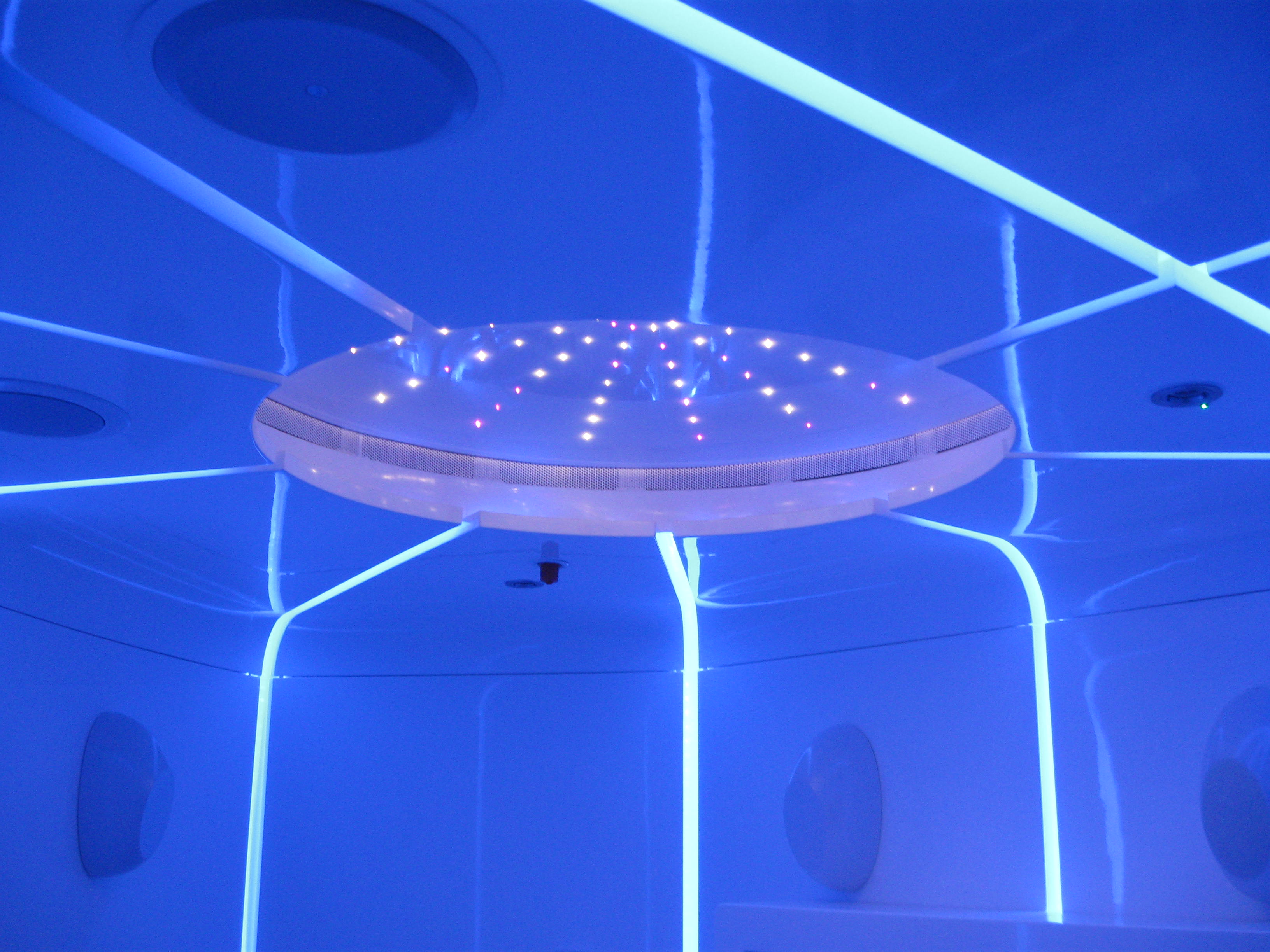 In association with Cross Electrical Services were asked by the Main Builder To Design, Supply, Install and commission a system that would control the complete lighting scheme for the new Premier Lounge at Manchester Airport for Etihad Airlines.
This new lounge was one the first in the line of a complete remodeling of all the airlines lounges across the world and would be the blue print for the ones to follow. The system was designed to control DMX, Dali, Switched, DSI, Leading Edge, 0-10V Analogue lighting circuits, all from one product range making integration the key to a successful project. The entire system was controlled from a C-BUS colour touchscreen flush fitted into the reception desk.
ICL wrote custom controls allowing the user to easily control and adjust all the functions of the lighting, from changing the Colour of the DMX lighting to dimming the Main Lounge Lighting. Scene setting was also provided to give quick level changes of lighting in various locations were numerous lighting circuits were present.
The user is able to change the lighting levels in any area by simply selecting the desired area from the dropdown menu at the top of the screen or they can set the Whole Building if desired.
By pressing one scene like "DAY" the whole building or selected area is set to DAY mode. All the areas controlled by the system use the same 5 scenes, "Day, Night, Function, Clean and Closed".
The lighting in each area is easily changed and stored using the Slider based Graphical User Interface (GUI) by the Client. These are then accessed by using the buttons at the bottom of the screens.