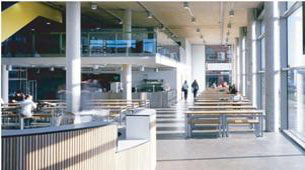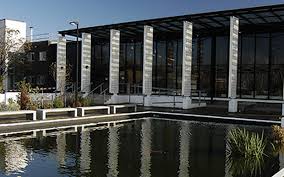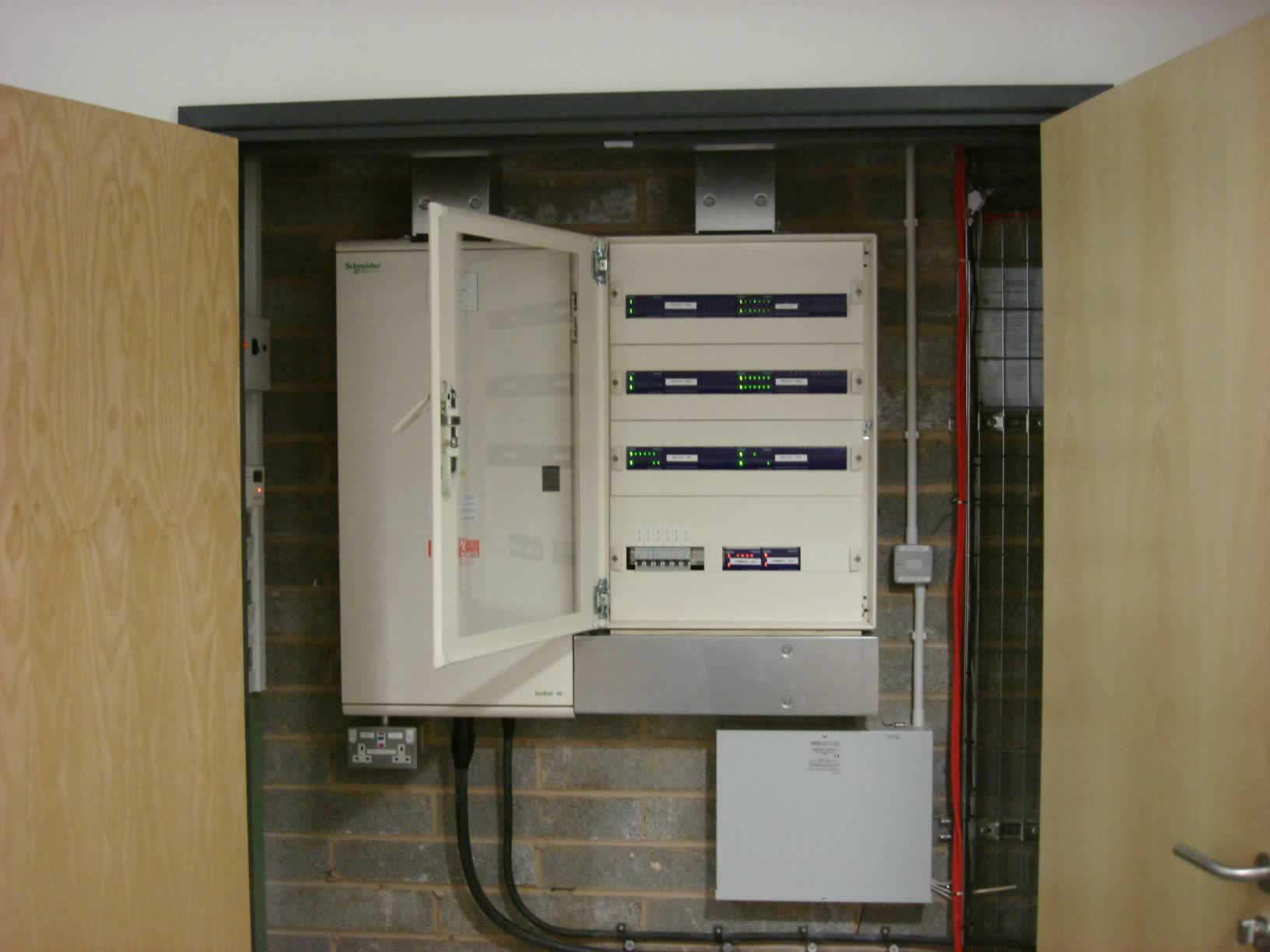 During the initial design process for the redevelopment of an old warehouse to a new main campus for The Manchester College, Integrated Control worked with the building services consultants (IBSEC/OPERON) to design an intelligent lighting system that would provide an energy efficient building solution.
The system was provided with PIR and Intelligent local switches in the classrooms where the PIR sensors were programmed for Absence detection so the lighting would turn off is no movement was detected. Because of the versatility of the chosen system, we were able provide the same sensors thought out the project but program for them for Presence detection in areas like corridors or toilet areas, where we want the lighting to both turn on and off.
The complete lighting system is over 5 different networks, and has been provided with a central touchscreen that operates certain aspects of the system like shutdown timeclocks and modes like DAY,EVENING and CLEANING.

With the success of the project we were again commissioned to provide another lighting system at a new facility being built across the city in Harpurhey.