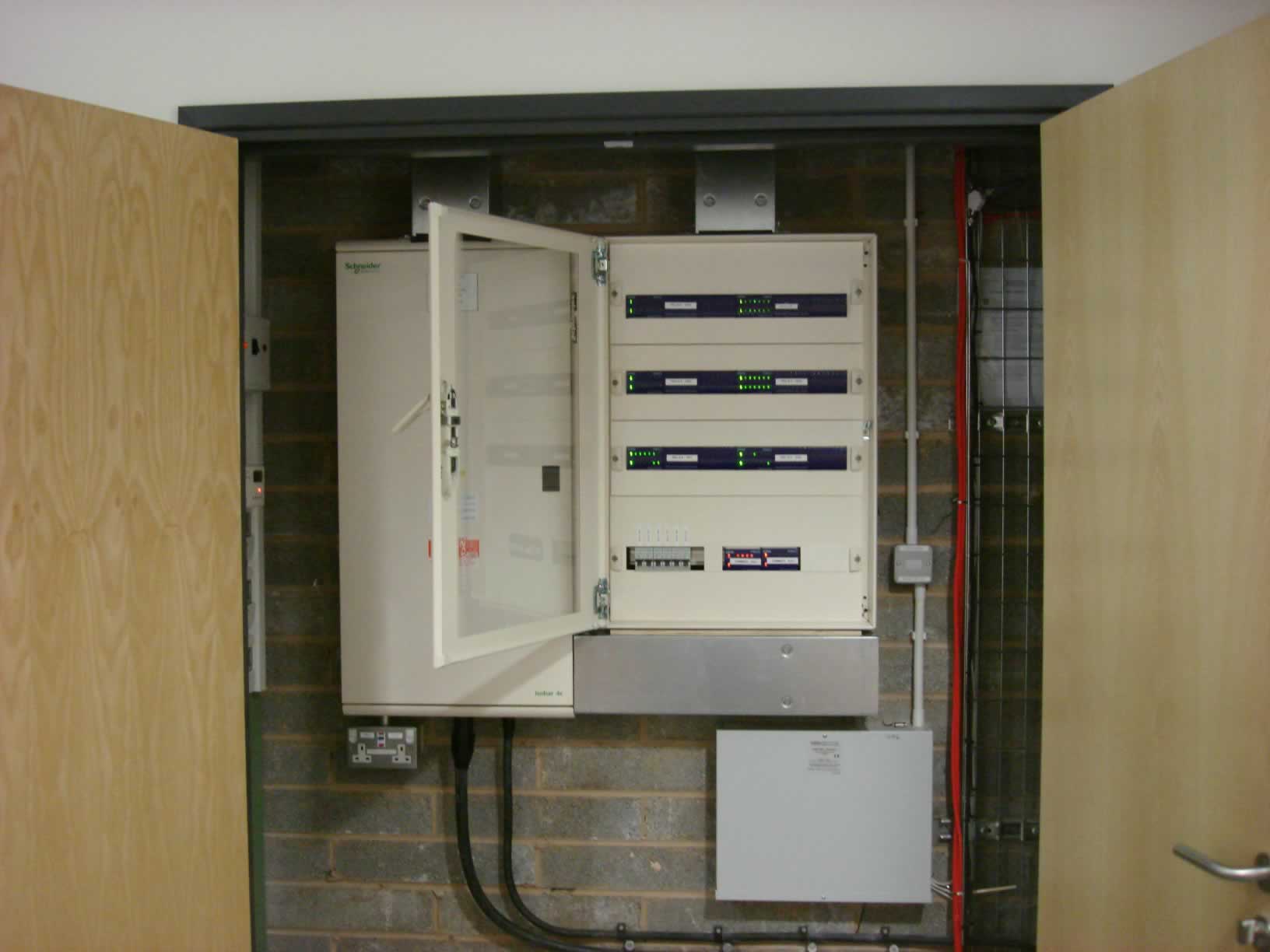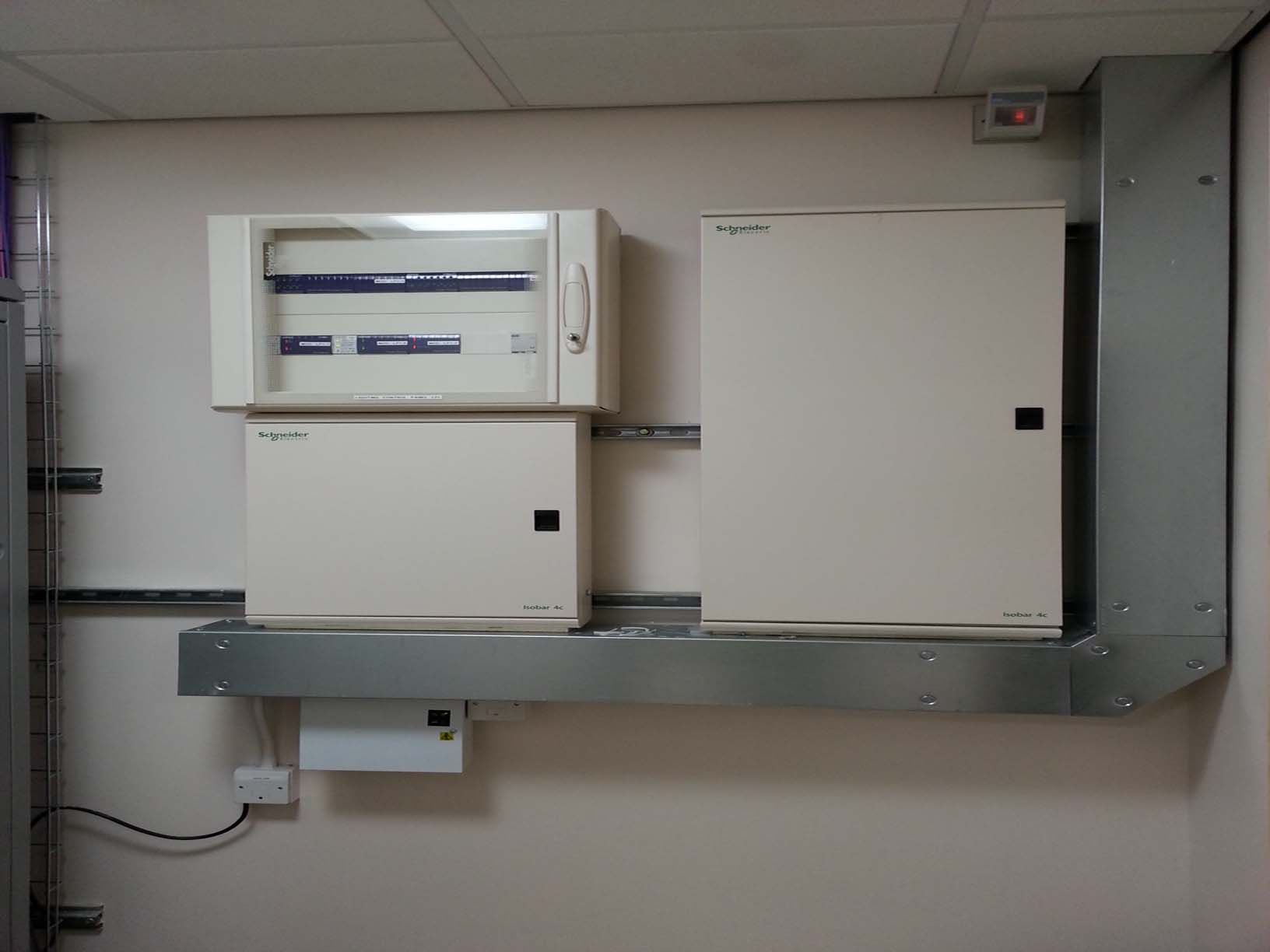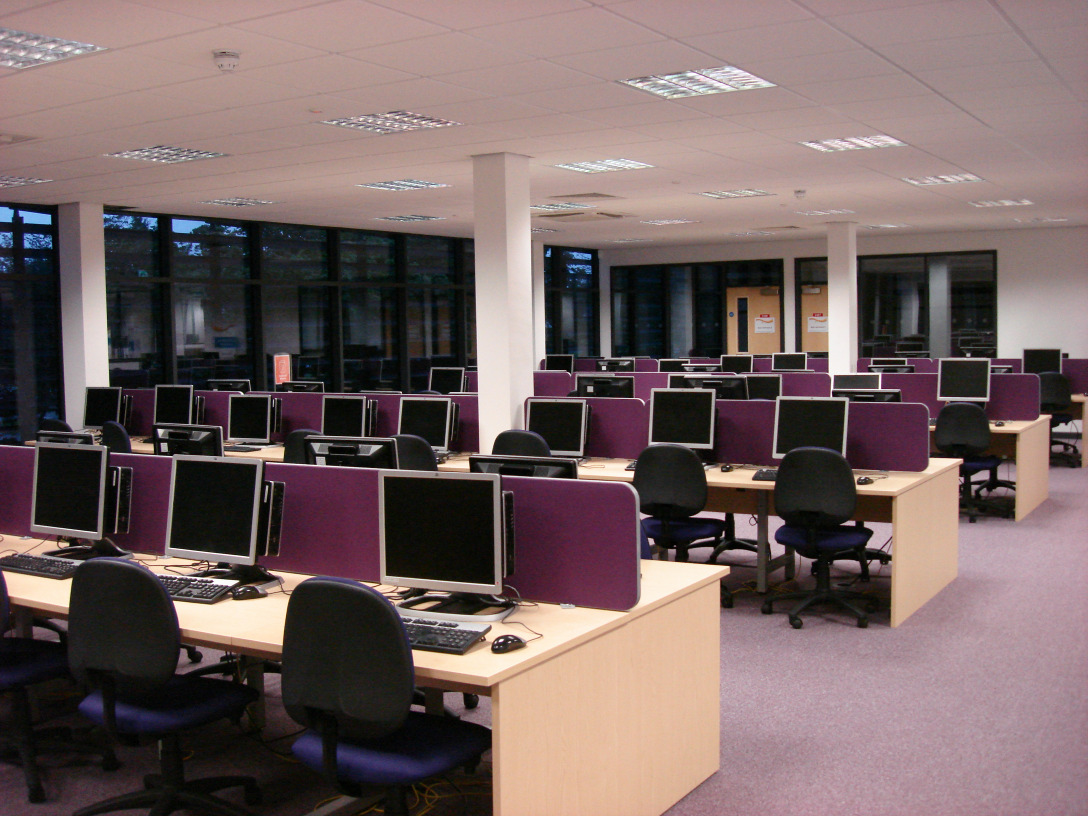 In collaboration with Nortec Electrical Services, we provided a multifunctional lighting system in a new sport annexe fit out. The lighting is controlled by a combination of DALI Dimming, DALI Switched, and standard fittings using normal Switched circuits via C-Bus relays.
Local Room Marshalling boxes were used to enable the contractor (Nortec) to install all the cabling at first fix stage, allowing them to install the lighting at the last moment, eliminating any potential damage to the fittings whilst building works are still being carried out. This system provided us and ultimately the client a flexible and reliable system that can be simply expanded in the future we no need for extensive re-wires.
The lighting is fully automatic using a combination of programmed timeclocks in the central Energy Management System and PIR movement detection has been programmed to provide Absence detection in areas where the is available ambient light, and Presence in room where there is no artificial light.
All Classroom and Teaching room like IT study room have been provided with DALI Addressable Fittings and Daylight Dimming. The fittings have been programmed and placed into DALI groups, however the main process for control is still C-Bus. A C-Bus to DALI Gateway has been installed to integrate both systems.