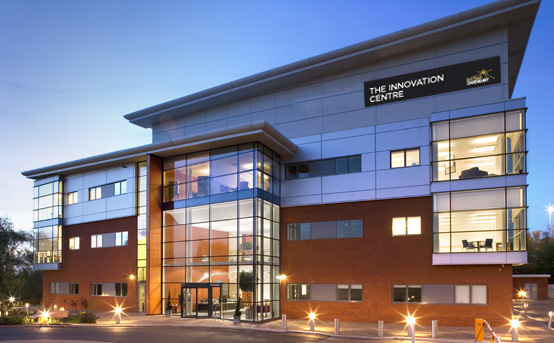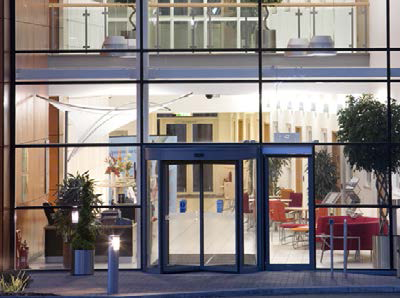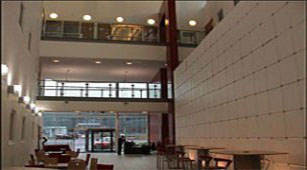 Daresbury Innovation Centre is a multi occupancy building containing over 100 different companies.
Integrated Control designed, supplied, programmed and finally commissioned a complete integrated intelligent lighting control system throughout the building.
All offices in the building have been provided with PIR presence detection to automatically turn on and then off if no movement has been detected for a programmed amount of time. These detectors can be simply re-configured to act as Presence or Ambience Detection.
Intelligent local switch have also been installed in these room to enable local override of the PIR's. The switches when Held for more than 2 Seconds will disable the PIR for 40 minutes, enabling the lighting to be manually turned on or off. Once this time has expired, the PIR will be automatically re-enabled.
The central atrium lighting has been provided with light level sensing allowing the lighting to be held off during high ambient light levels; however an override switch has been installed in the reception desk that allows the lighting to be manual overridden for the day only. The system will automatically revert to normal operations on the next day.